With checklists, visual examples, and worksheets, this workbook will walk you through how to grow your email list and turn Pinterest users into engaged subscribers.

---
1 Email List Basics
We look at the basics of an email list, how to choose the right one, recommendations on the best email service providers, and tips for writing a great email.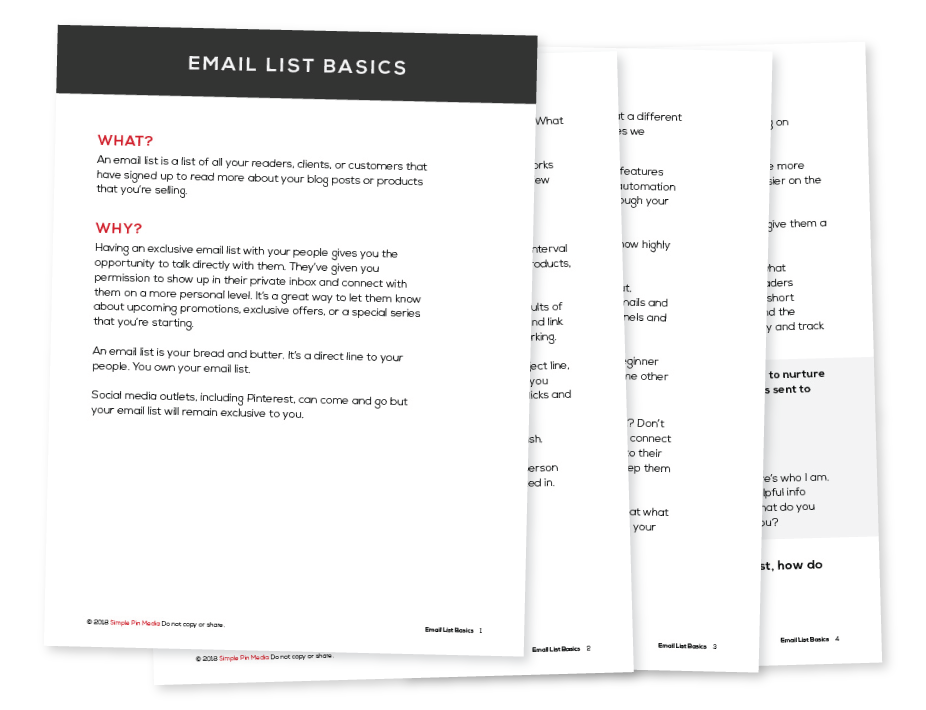 ---
2 Promotion
We look at the difference between direct and indirect promotion and which one you should be doing. Spoiler alert...it's both!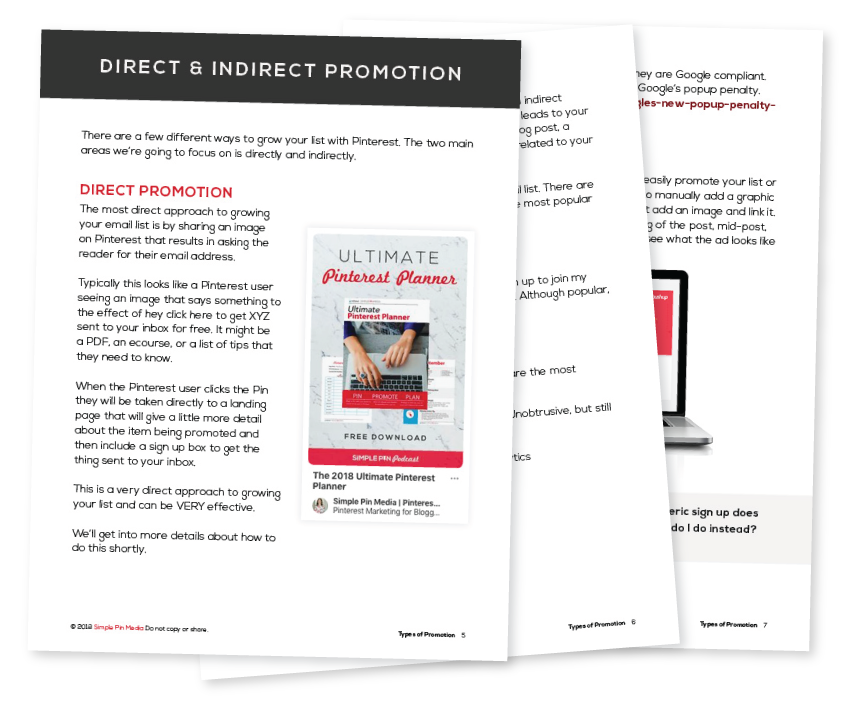 ---
3 Lead Magnets
Why you need a lead magnet and tips to create a killer lead magnet that your person wants. And then we look at different ways to promote it both on Pinterest and on your site.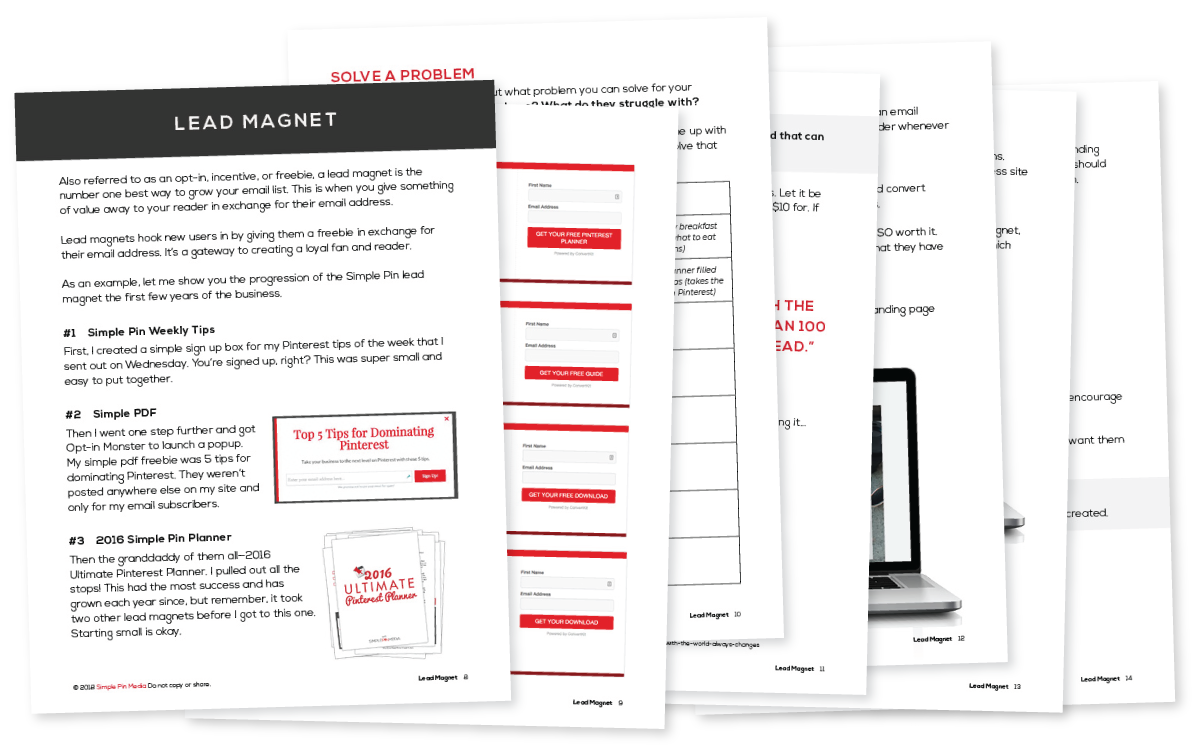 ---
4 Images
The bread and butter of Pinterest. We go over tips to create an eye-catching pin and tips to a/b testing.